You may have noticed that as the days shorten, and nights increase, most of the people find themselves feeling sadder than usual. It has something to do with the lack of sunlight and the cold weather which makes us want to hide under the sheets all day long. If you are one of those people whose feelings also drop down as the environmental temperature falls, you can use these simple tricks to keep yourself from feeling blue this winter season.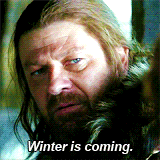 Eat Smarter
The best way to battle those winter blues is to eat smartly. Stock up on all the delicious soups, coffees, tea for winter time. Decreasing your carbohydrate intake and making smarter food choices would certainly help in decreasing your anxiety levels.
Go outside
Expose yourself to the nature as much as you can. Spending time outdoors has proven to reduce stress levels ans winter blues. Give this a try, you might end up enjoying winters.
Turn up the Tunes
When nothing else seems to work, play some of your favorite tunes, and turn up the volume. Music has proven to have a direct impact on our moods.
Be Active

Most of the people hate moving around especially in winters. Let me tell you, that this one of the best ways to keep yourself from having mood swings. You can go skating with friends, take a walk or go for a morning jog/run. Whatever suits you!
Surround yourself with the people you love
Spend more time with the people you admire, this way you will find yourself with less time to overthink.
Do more of what you like
You will be surprised to see the impact this has on your depression levels. If you love reading, going to the movies or dancing, just do it more often, and you will be able to battle your winter blues.